3 Creative, Low-Cost Tips to Bring in Buyer Leads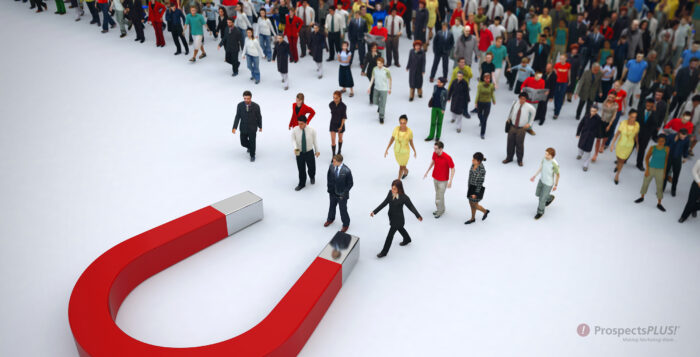 Do you ever wonder why they don't call you a "lead generator" instead of a real estate agent? After all, generating leads consumes a huge portion of the typical agent's work week.
If you're new to the business, getting leads is a make-or-break proposition. Either you generate solid leads, or you go out of business.
Yes, this is not the best time to hunt down real estate consumers. The media is doing a good job of scaring them away from the market. But there are buyers out there, and new data from Showing Time proves it.
We asked several agents we know what they're doing right now that is inexpensive, and they graciously allowed us to share their answers.
1. Tweet
Although we don't recommend Twitter for marketing your real estate business, we thought diehard Tweet fans might enjoy this tip.
Anytime you have a free couple of minutes, hop on Twitter and type "moving to [name of the city]" in the search box. You can use variations of the search term as well. Try these:
Buy a house in [name of city or name of the neighborhood]
Best neighborhood in [name of city] to buy a house
Real estate agent in [name of market]
These were off the top of our heads, and you'll no doubt come up with more.
This tip, by the way, comes from Bernice Ross at Inman.com.
2. Content works if done right
According to statistics at Placester.com, more than three-quarters of homebuyers who use the internet when house hunting say that they prefer reading articles over being blasted by ads or self-promotion when visiting an agent's website.
"Any old message or clever tagline isn't going to pique their interest – what they crave now is useful, interesting content," cautions Seth Price at Placester.com.
Content marketing won't give instant results, but when it starts working, you'll wonder why you didn't start long before.
By the way, a brilliant way to increase your site's visitors is by posting and sharing content about local businesses on social media. Be sure to send a copy to the business so they can share the free advertising with their readers.
3. Use others' listings
No listings of your own? Ask your colleagues if you can share their listings on your blog and social media. Facebook is an especially good platform for sharing listings, as long as you don't do it too often.
Stick to listings taken within your brokerage, and talk it over with the listing agent first.
Bonus tip: Spread the truth about what's happening in the market. Nobody knows better than you that the market isn't as bad as the media makes it out to be. People are looking at homes, this is an excellent sign that real estate is alive and kickin'!
---
2. The Free 12-Month Done-For-You Strategic Marketing Plan
The Real Estate Marketing Planner is a powerful 12-Month Guide that strategically defines what marketing to do and when. Four key market segments include niche Markets, geographic farming, sphere of influence, and past clients. – Click Here
3. The Free Interactive Real Estate Business Plan
The Free Interactive Real Estate Business Plan allows you to enter your business goals for this year and get a breakdown of how many prospects, listings, closing, and so on are needed to reach your goals. – Click Here
4. The Become a Listing Legend Free eBook
Ready to take a vertical leap in your real estate career? If you're looking for inspiration…and the tools and methods to dominate a market and go to the top in real estate…you'll find them in this free book. – Click Here
---